Each driver registered with the USDA must have their registration verified by CitizenShipper before we officially display it on their profile. This helps those drivers stand out from the crowd as reliable professionals, and allows them to win shipments more easily. We also keep track of USDA registrations and send reminders when they're about to expire.
To verify your USDA registration, simply click the "Verifications" tab on the left side of your Dashboard. This will take you to your verification settings screen, which should look like this: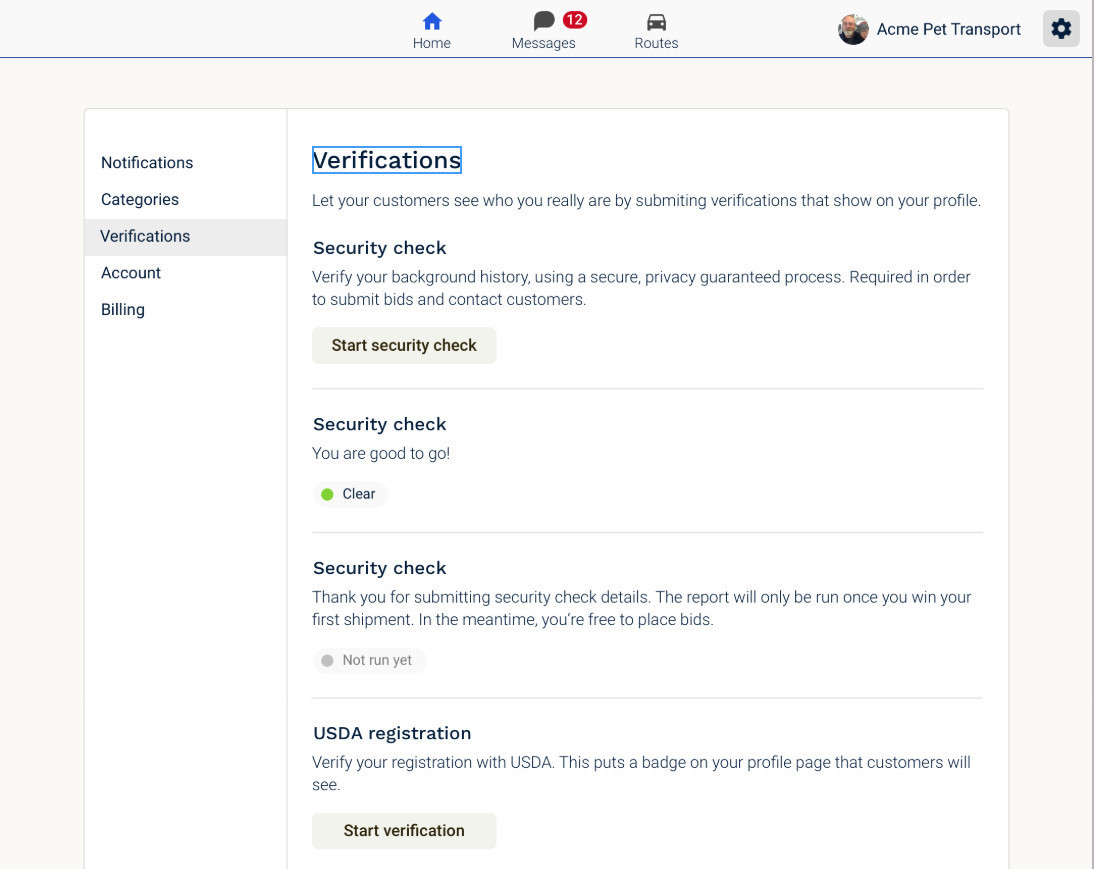 Towards the bottom of the page, you'll see your current USDA registration status. Click Start verification, and you'll be taken to a form shown in the screenshot below. Here's how you fill it out:
Enter your certificate number as shown on your registration document.
Enter the name under which you're registered with the USDA.
Finally, upload a photo or a scanned image of your USDA registration document by clicking Choose a file and locating the image on your device.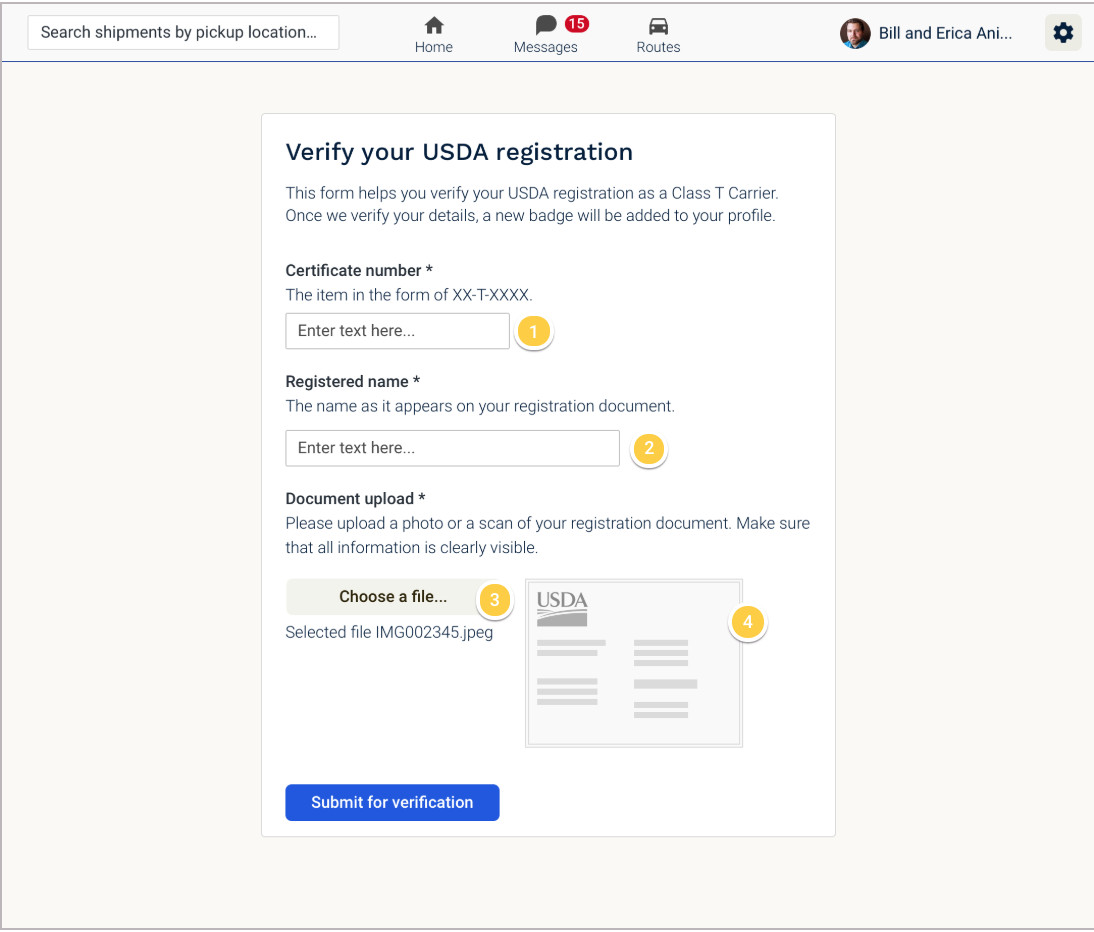 Then simply click Submit for verification, and your USDA registration information will be processed.
Once this is complete, your profile will be automatically updated and your USDA license will now be officially recognized with a checkmark that customers will easily see in the Screening & Safety section of the profile page.
To help you maintain the competitive advantage that USDA registrations bring, we'll be sending notifications 8 weeks before your registration expires, so that you can update it in time and avoid any potential licensing issues with USDA inspectors.
Verified USDA registrations provide peace of mind to customers searching for that perfect transporter. For more information on the advantage that this brings when bidding on shipments, please contact our support team at support@citizenshipper.com.


Verify Your USDA Registration Now


Still not USDA-registered? Click here to learn more about what it brings to your business!


What to read next
For more information about improving your reputation as a driver, see our articles on background screenings (2-min read) and writing intro messages (4-min read).
We also recommend the Bidding-and payments section of our Help Center.