"Category Offerings" is a feature we've recently added to the platform: an optional list of services and additional equipment that the transporter is able to offer on each of their trips.
It's a great way to quickly communicate to customers what kind of experience they can expect from working with you.
To edit your list of offerings, go to Settings > Category Offerings, click on the Add Category button, select your preferred category from the dropdown menu, and check all options that apply.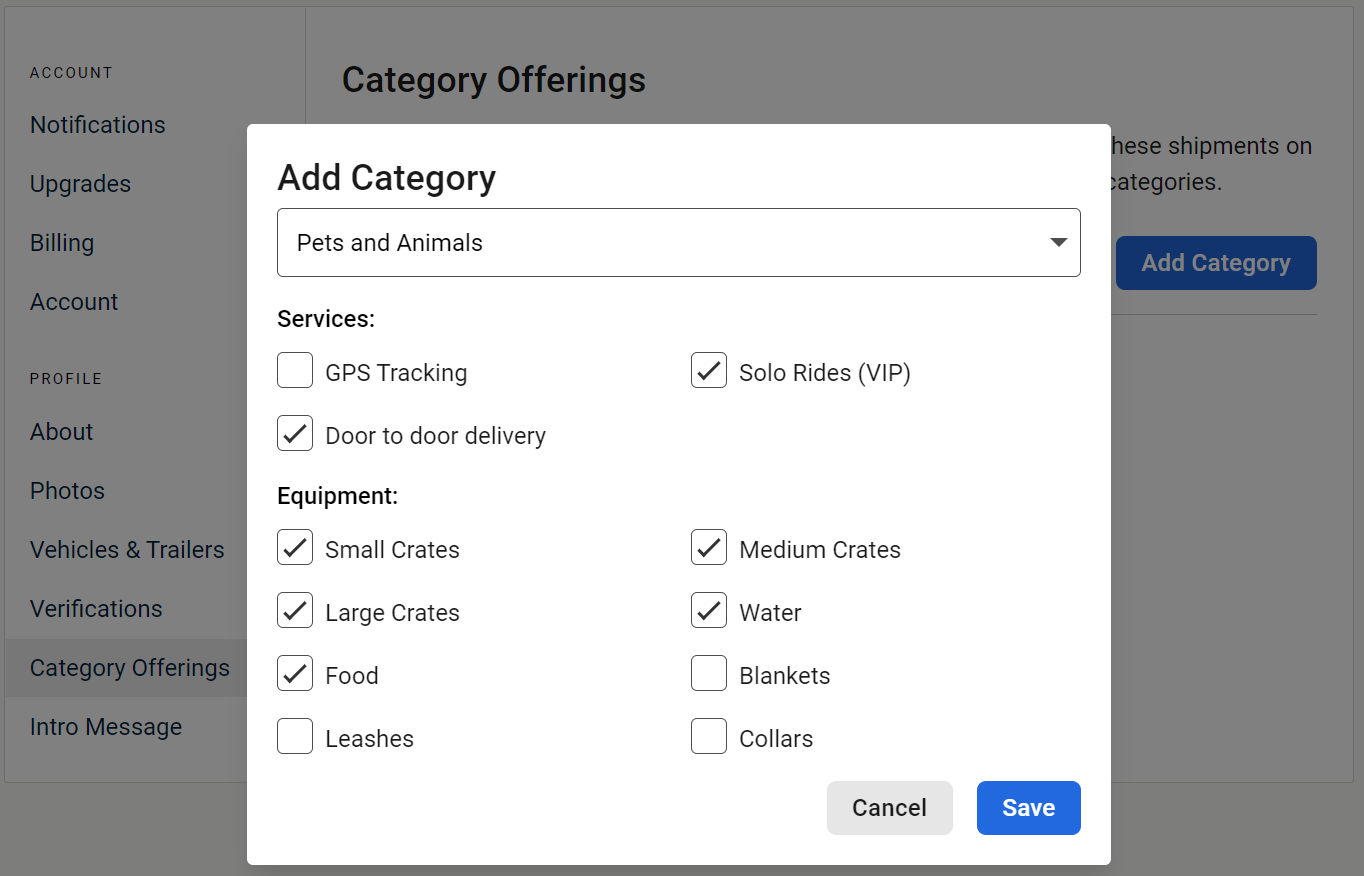 Only include things that you can reasonably offer to a majority of customers. Be careful of adding items that you don't end up including with the trip, and make sure to be upfront with the customer about any changes in service.
Also, you are able to specify offerings in multiple categories!
Are you offering any other services you'd like to see added to this list? Let us know!