Once you list a shipment on CitizenShipper, we keep you up to date with all the bids and messages as they come in through instant notifications.
Click the gear icon in the top right of your screen to get to your Notification settings: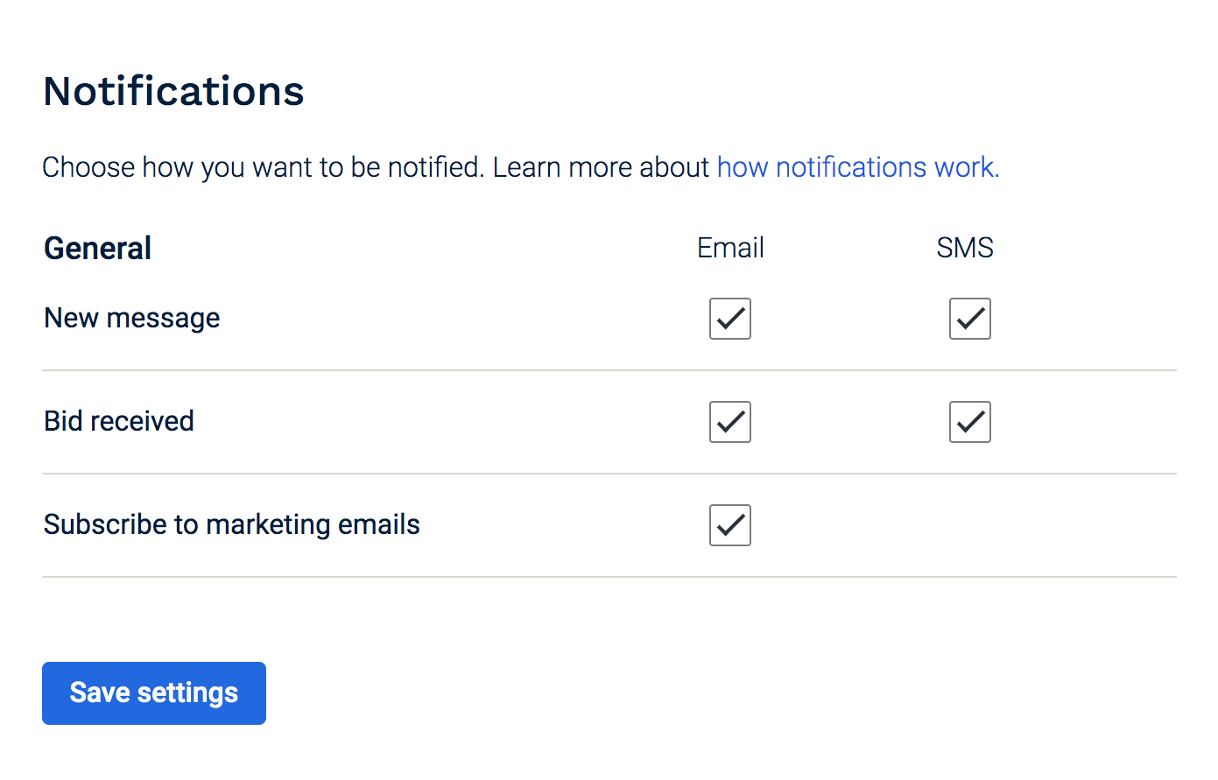 By default, you will be notified of all new messages and bids on your listed shipments via email and text. Additionally, our marketing team will also send you the occasional promo email.
To change your settings and unsubscribe from any of these, simply uncheck some of the boxes. For example, here's what the screen would look if you only wanted to be notified of the messages you receive and nothing else: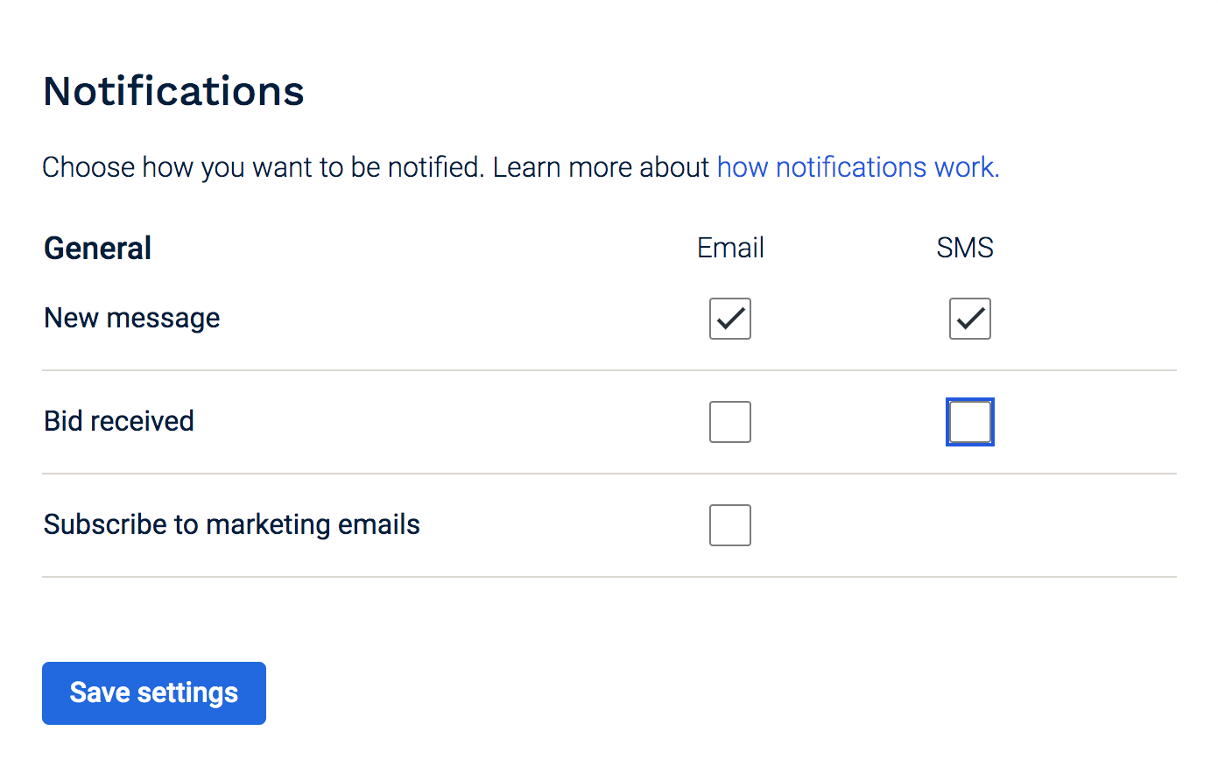 Once you're done editing, simply click Save settings to leave the Notification settings screen.
What to read next
For more on how to find your way around the CitizenShipper platform, see our articles on listing shipments (1-min read) and making payments (2-min read).
We also recommend the sections on Dealing with drivers and Staying safe.