Hundreds of customers around the country use CitizenShipper to find the perfect driver to transport what matters most. On the driver side, your new listings are sorted in chronological order by default.
We're here to help you stand out. To get your listings in front of as many qualified transport professionals as possible, we've introduced Listing Upgrades!
Here's how it works and why it's a valuable tool you don't want to miss:
As the last step when making your listing, you'll be prompted to choose whether you'd like to have your

listing featured

or labeled as

urgent.
Featured Listings

are front and center, and get quotes 2.6x faster for a

duration of 3 days

. This is an excellent option if you need to ship quickly without losing the opportunity to match with an assortment of drivers.

Urgent Listings

have the same perks as

Featured Listings

– you'll get optimal visibility and quotes 2.6x faster for a

duration of 7 days.

This means you'll get tons of qualified, competing quotes

– perhaps more than you'll know what to do

– so you'll save big!

After you select

Urgent

or

Featured Listing,

you'll be taken to a screen that outlines some of the benefits of upgrading your listing.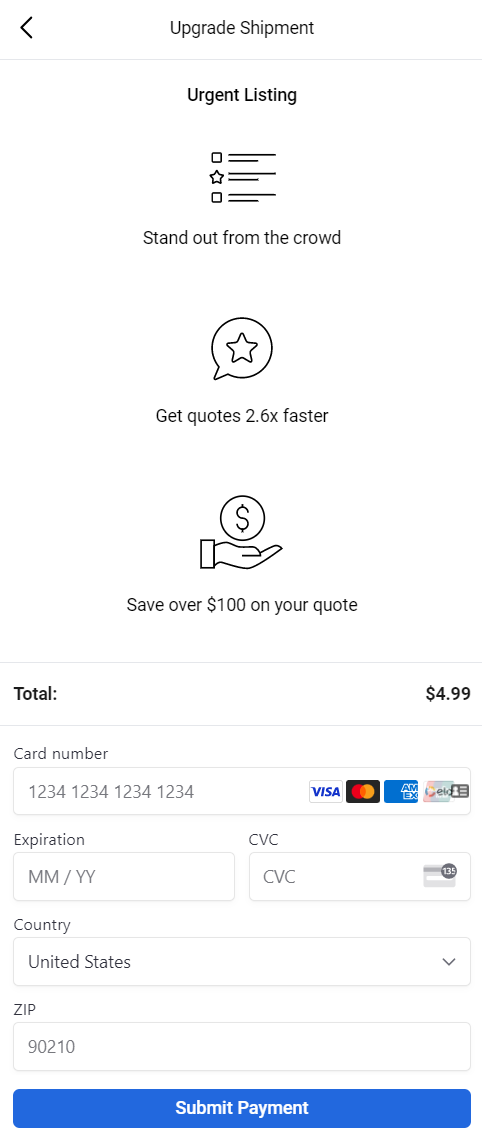 Listing upgrades come with a modest fee* that is a one-time payment to CitizenShipper. It is not added or deducted from your driver's fee. Once you submit the payment, you'll see a confirmation screen, and we'll email you a receipt for the upgrade. We'll immediately upgrade your listing as urgent to all prospect drivers.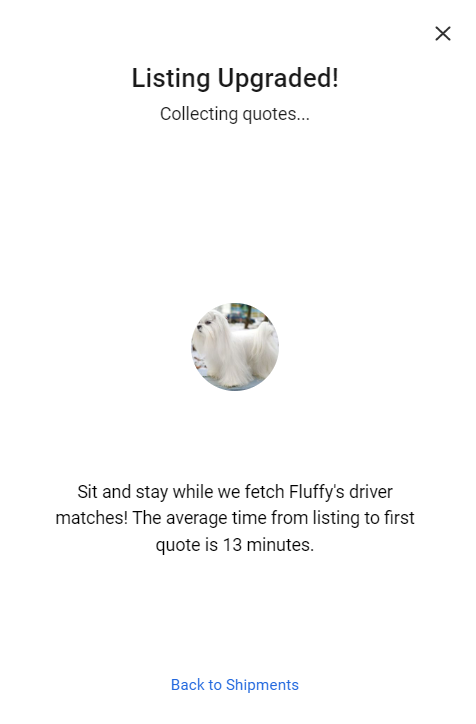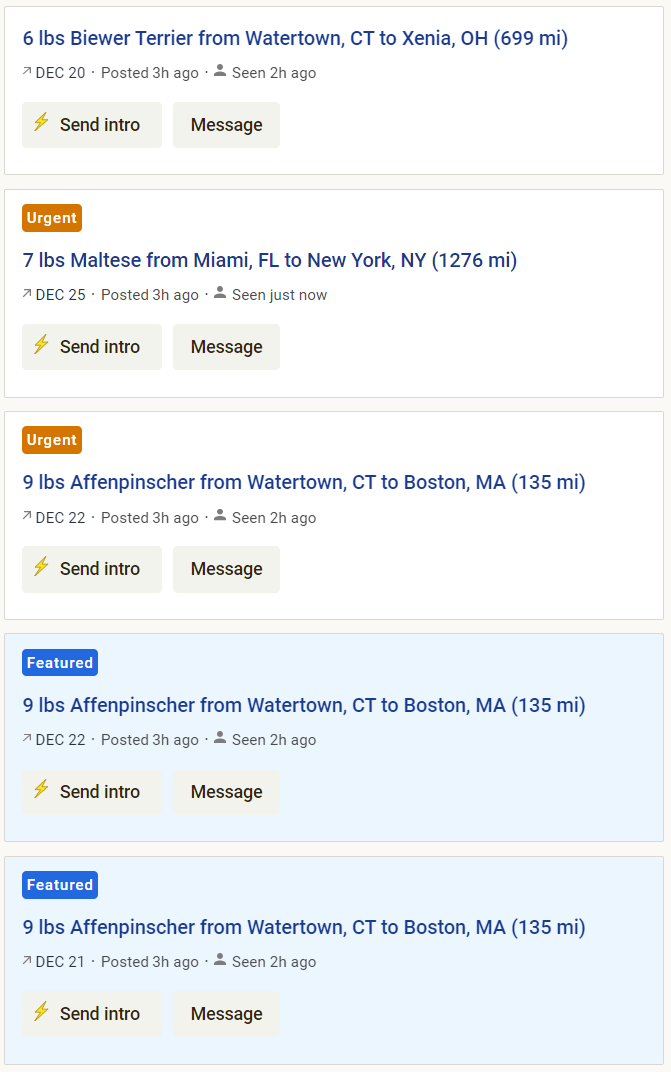 Listing upgrades are a fantastic way to ensure that your listing stands out. You'll attract a larger number of drivers, providing you with the best options and service possible!
If you have any further questions regarding the CitizenShipper customer interface, feel free to contact us at support@citizenshipper.com.
What to read next
For more advice on making the most of your CitizenShipper experience, see the articles on the customer user interface (2-min read or adjusting your notification settings (2-min read).
*The listing upgrades fee is separate from the CitizenShipper success fee and is nonrefundable. For a comprehensive overview of CitizenShipper policies, check out this section of our Help Center.