In this article, we'll take a closer look at the shipment details page.
To access a listing from your Dashboard, simply click anywhere on any shipment box: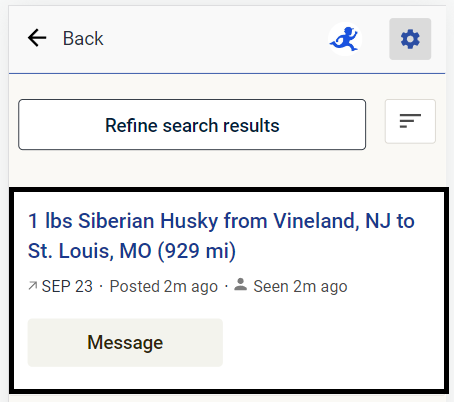 ...and this action will open up the shipment details page that has 2 main "sections" - listing information (photo on the left) and bidding information (right side of the photo):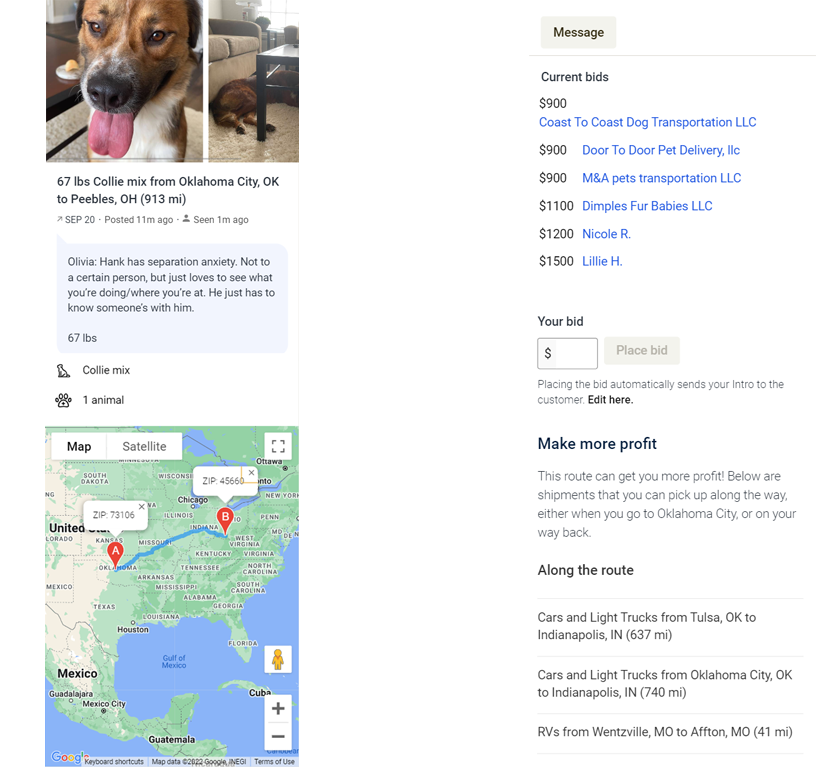 Displayed below the images and the shipment overview is a description left by the customer. In this example, the customer, Olivia, is letting you know that their pet has separation anxiety issues, that it is an adult Collie mix that weighs 67lb.
The shipment overview also indicates that the customer's preferred pick up date is September 20th, that they posted their listing on CitizenShipper 11 minutes ago and that they were last seen active on the site 1 min ago:

The map shown below this section can help you visualize the pick-up and drop-off locations. By clicking onto the "A" and "B" pins on the map, you can get the ZIP code information for the listing in order to narrow down the pick up and delivery area before the customer hires you.
The Message button allows you to contact the customer, introduce yourself, and ask any question about the shipment you might have.
And right below it, you'll see a section that shows you who else is bidding on the same shipment: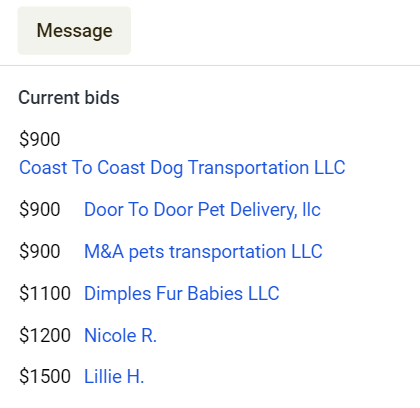 In this example, we see six other drivers and the amount that each of them is bidding. Once you've decided what the quote should be, just enter the number in the box and click Place bid. We'll notify the customer instantly by email or text message. They should see your bid in their dashboard, as well as a link to your profile page.
Note that the lowest bid does not necessarily win a shipment. Customers are looking for professional and experienced drivers, so the cheapest option isn't always seen as the best one. And when a shipment is booked, you will be able to see which bid was the winning one: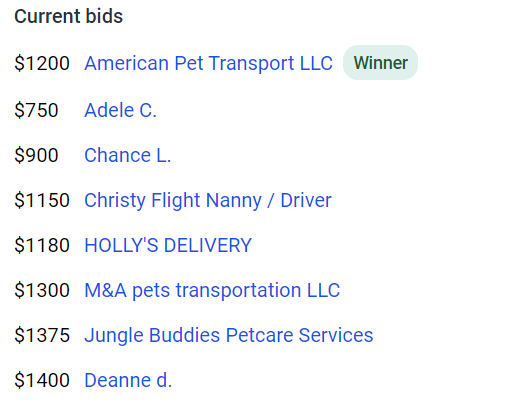 Finally, at the bottom, you'll also see our Rideshare Tool. It should look something like this: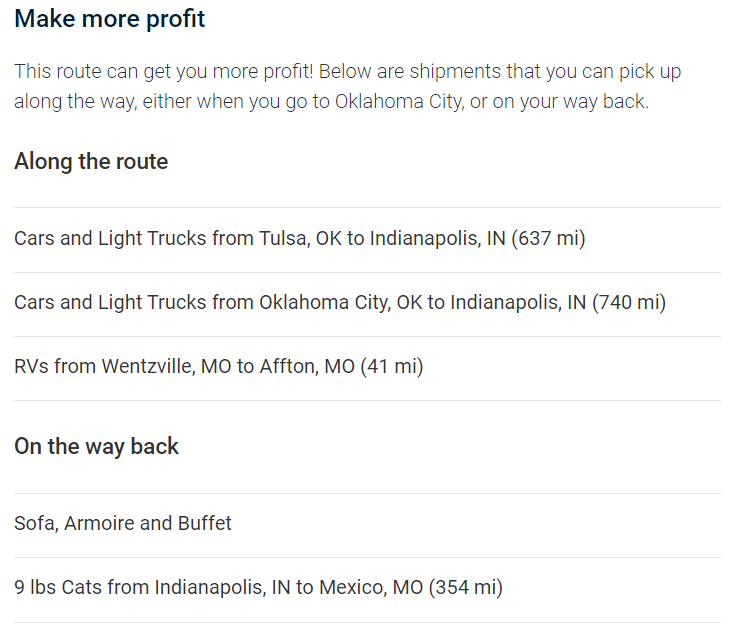 This shows one or more shipments geographically close to the route of the shipment you're currently viewing, which also matches your chosen categories. The tool is suggesting that you could bid on these shipments at the same time, and make multiple deliveries along the same route — essentially ridesharing. This can greatly reduce your travel expenses, allowing you to bid lower than you normally would and improve your chances of winning the shipments.


What to read next
For more advice on getting your bearings, check out our articles on Navigating your dashboard (3-min read) and Tips, tricks, & perseverance (2-min read).
For advice on managing your CitizenShipper profile, see Setting up your account.
For advice on winning shipments, see Bidding and payments.