On the CitizenShipper website, simply click on Get Shipping Quotes button, which if you're on mobile, will be available by clicking on the More button in the top right corner of your screen. That will take you to our shipment form, where you can choose your preferred category, and fill in all the relevant details about your shipment in the following steps.
After selecting the category of shipment, provide your prospective transporters with a brief description of it, enter the pick-up and drop-off points, choose the preferred shipping dates, and, optionally, share a photo of the shipment. It should take about 2 minutes to complete the form.
Once you're finished, you'll be able to review your listed shipment. Here's an example of what a finalized shipment listing might look like: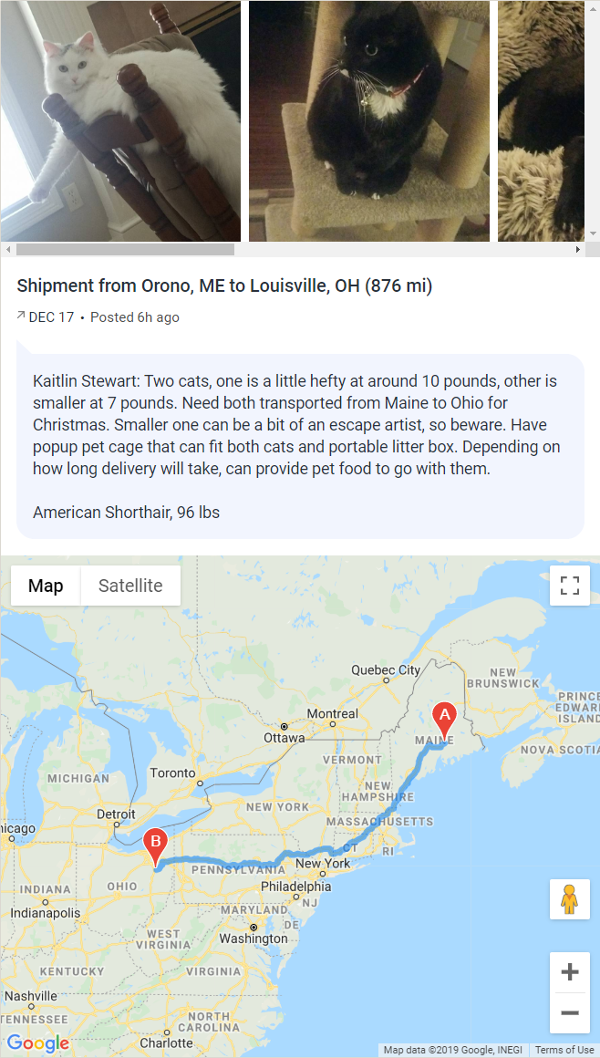 As soon as you list your shipment, the transporters can start bidding on it. Whenever a new bid is sent in, you'll receive an email notification. You can review all offers on your CitizenShipper dashboard.
If you have any further questions, you can always contact us directly at support@citizenshipper.com.


What to read next
For more advice on making the most of your CitizenShipper experience, see the articles about booking a driver (2-min read) or navigating the customer interface (4-min read)
For more details on the shipment form, check out our How It Works page.