CitizenShipper offers a free trial period of one month. It's in our best interest that you succeed, which is why we're giving you plenty of time to test-drive the site for free. You can cancel at any time during the trial period, with no subscription fees due. And we also do not ask for your card information throughout the duration of the trial period! 
After the trial month is up, we start charging a monthly subscription fee of $39.99. This comes with a money-back guarantee for the first 30 days*. So, you get to test-drive CitizenShipper completely risk-free for two months. 
Your subscription renews automatically each month. If planning an extended vacation, dealing with family matters, or just taking a break, you can pause your subscription for as long as you need. No charges will be made while you resume your subscription.
If, however, you want to completely cancel your account, you can do that by visiting the Account Settings screen. There are no cancellation fees involved. 
The modest subscription fee that we charge pays for the upkeep of our site and allows us to continue to improve the platform, bringing you the quality jobs that you're looking for. It also pays for your initial background screening, which provides much-needed peace of mind to all your customers.
Trial period
You can start your 30-day trial period by activating messaging on your account. There's no credit card needed in this phase. The trial period grants you access to all the available features of the service, at no charge. The Upgrades Settings screen shows exactly when the trial will expire: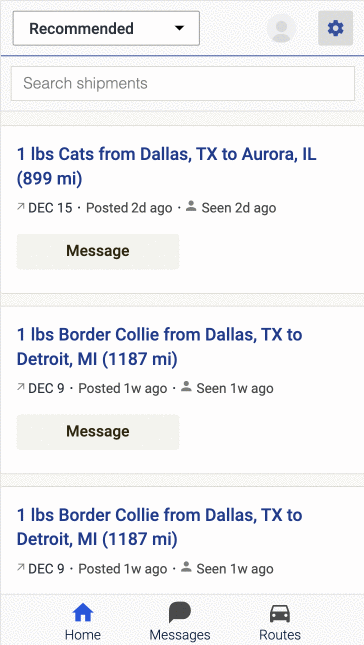 You have the time to enter your credit card info until your free trial period ends. At the end of the trial period, the service will automatically enter a standard paid plan with monthly billing. Don't worry about missing the date — you will be notified of the upcoming invoice.
Changing card details
To change the card which is billed each month, go to Billing Settings and click "Change card". This allows you to either enter new credit card details or update the info for your existing card.
Once you've saved your changes, all future charges will be made against this credit card. At the moment, it's not possible to use multiple cards on a single account.
Payment history
You can see the full history of the charges made to your account at any time. Just go to the Billing Settings screen and scroll down to the Payment History section: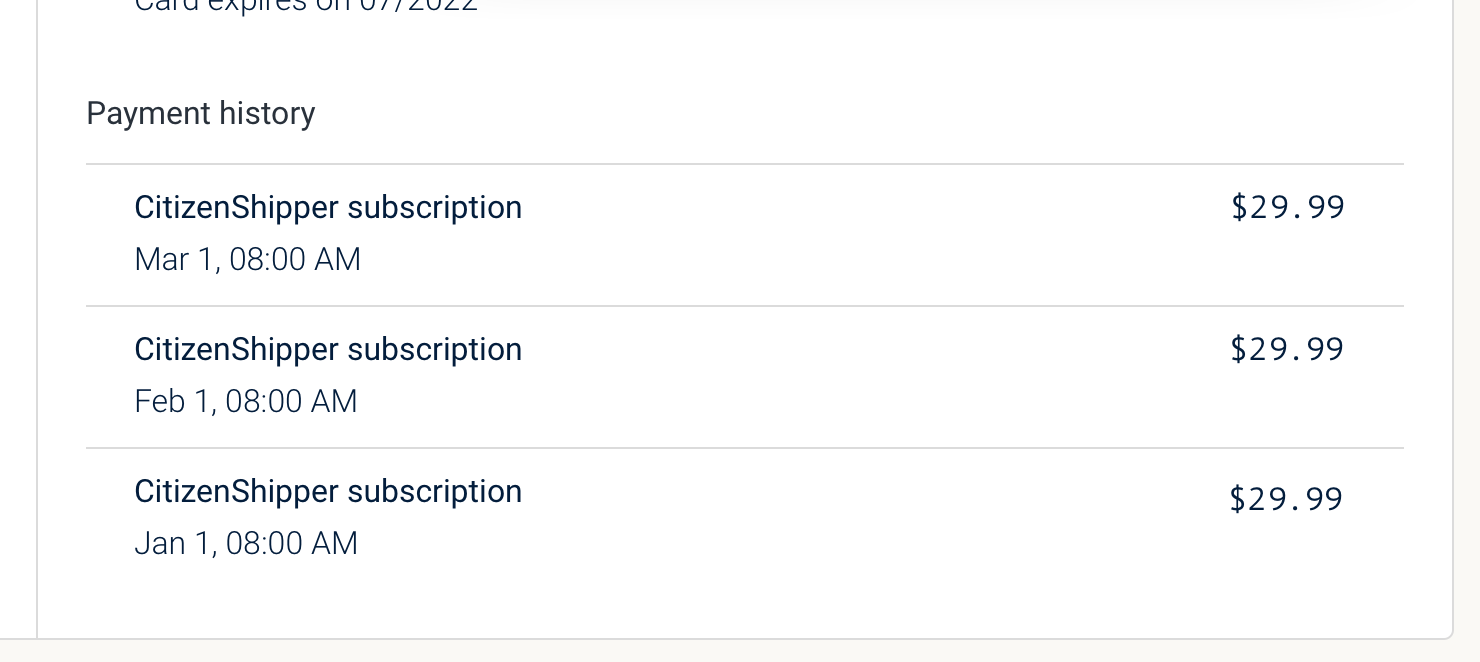 Pausing your subscription
If you are planning an extended vacation, dealing with family matters, or just taking a break, you can pause your subscription for as long as you need. No charges will be made while your account is paused.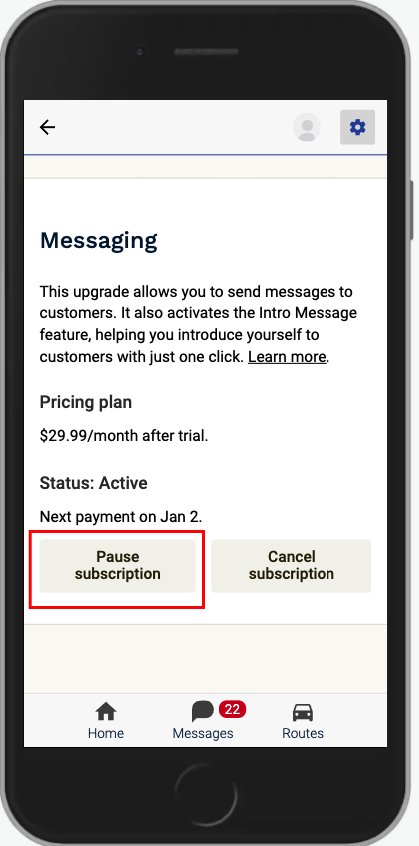 Here's what happens when you hit Pause on an active subscription:
You can still access all the features of the service until your current billing cycle has ended. For example, if it's Apr 5 and you've paid up until Apr 22, your subscription remains active until Apr 22, retaining all functionality until the scheduled pause starts.

Once your current billing cycle is at an end, your subscription automatically enters the Paused state. While paused, you

won't be able

to communicate with customers. In the above example, your current billing cycle ends on Apr 22, and your subscription is automatically paused until you resume your subscription.

During the "paused period", you can manually resume your subscription anytime. Note that as soon as you do,

a new billing cycle is started

and a

new invoice

is generated.
If you need any help, feel free to reach out to support@citizenshipper.com and let us know.


* refund requests on the first payment made must be sent within 30 days of the first payment is made


What to read next
For more advice on bidding and payments, see the articles on upfront payments (3-min read) and ensuring everything runs smoothly (2-min read).
We also recommend articles on increasing revenues and cutting expenses.